INTERNATIONAL THEATRE FESTIVAL "GOLDEN LION-2023"
5-10 October.

THEATRE IS THE ART OF THE UNCONQUERED!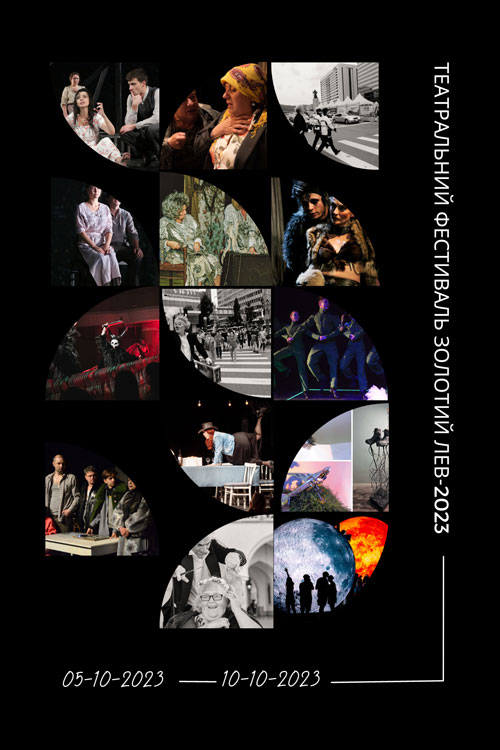 34. The International Theatre Festival "Golden Lion-2023" will take place in Lviv on 5-10 October. The festival is held annually in Lviv in early October. And this year the festival celebrates its 34th anniversary. This year, the festival will feature theatres from Lviv, Kyiv, Vinnytsia, Luhansk, Sumy, Kropyvnytskyi, Chernihiv, and Kherson. There will also be theatres from the Czech Republic, France and Denmark. Stage performances will take place in theatres of Lviv. The audience will also enjoy unforgettable street performances for the whole family and the theatrical opening of the festival, which will take place in the Voskresinnia Theatre (Lviv, 5 Hryhorenko Sq.).
Detailed programme of the festival and announcements of performances are available at www.golden-lion.com.ua and at the Voskresinnia Theatre. Tickets are available at www.ticketclub.com.ua and at www.kontramarka.ua.
During the festival, everyone will have the opportunity to make a donation for the needs of the army. We are raising money for drones for the 124th Brigade of the 194th Battalion.

There are safe shelters at all locations where the performances will take place.

for more information, please call +380 32 2616310.